Mid-Day, an e-newspaper featured a story on the essentiality of the Vee+ Svasa app for home-quarantined people.
Vee+ Svasa is a home-grown app by the Valliappa foundation in collaboration with John Hopkins. The app is developed by the Vee Technologies Software team in Bangalore, Tamil Nadu, and New York. The content and self-care instructions are resourced from the verified and authorized institutes like the John Hopkins University School of Medicine, US; the Indian Council of Medical Research (ICMR); and the All-India Institute of Medical Sciences (AIIMS).
Mid-Day in its story mentions, "it doesn't ask you for your personal information". The app provides content in regional languages. These are the advantages of the app over other information sources.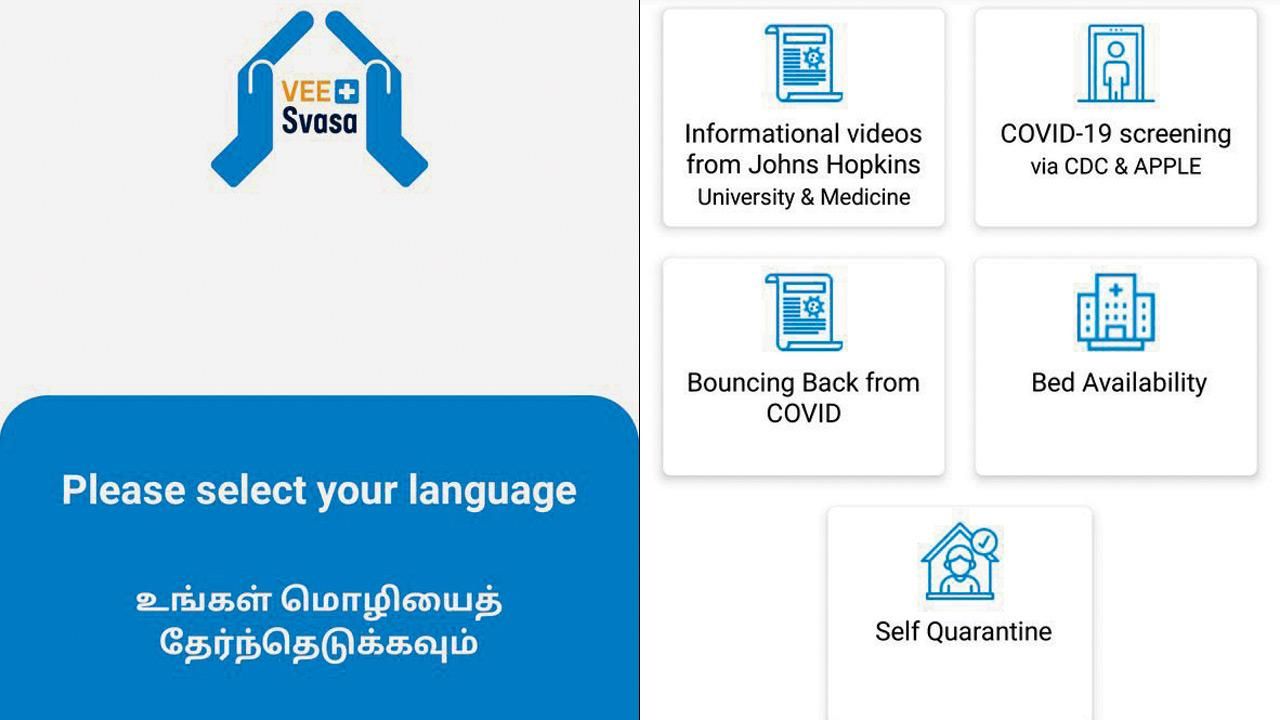 The story further describes its usefulness: authentic information for day-wise quarantine, clinical advice to treat oneself at home, and informational videos of the medical practitioners from John Hopkins University School of Medicine. Furthermore, the app provides the availability of the bed with oxygen concentrators with a filter to select the location.
Mid-Day featured this story on the app, titled, "Covid Gyaan with a Legit Stamp".
Source URL: https://www.mid-day.com/sunday-mid-day/article/covid-gyaan-with-a-legit-stamp-23184563