The Valliappa foundation collaborates with industry in the field of research, training of personnel, which ultimately serves the cause of education. The Valliappa Group is a reputed and well diversified business houses in South India whose vibrant interests extends from textiles, real estate to IT facilitated services.
Valliappa Foundation works to implement CSR projects that are aligned to drive maximum project impact by conducting thorough pre and post project planning and analysis. We execute goals beyond the physical parameters of organization, leading to greater impact internally and externally and we fulfill your CSR policies par excellence and guarantee your Social Return on Investment (SROI). We provide specialist expertise that you can depend on to derive the maximum out of your CSR strategy. We ensure complete transparency by ways of methods adopted, processes executed, and due diligence carried out by our team. To grab the available opportunities, to get placed and to have desirable and prosperous life.
Valliappa Foundation is a transparent, low overhead, socially conscious institution. Corporate Social Responsibility initiatives executed through displaying visible results and benefits and hence it is the preferred choice of small and large corporate bodies from a diverse background to fulfill their Corporate Social Responsibility (CSR). We are the official implementation partners of Tech Mahindra Foundation (TMF) and Bosch Bridge pan India.
Overview - Valliappa Foundation
Vision
To help youth across the country acquire skills that are relevant to employers, assist them with professional counselling, and improve their employment opportunities.
Mission
To engage in providing skill development training and make available affordable employment-oriented and placement-linked training to youth across the country and contribute towards the improvement of the socio-economic status of the underprivileged.
Goals
Valliappa Foundation was created with an aim and objective, to take quality education, to the rural sector and the under-privileged youth of the country. Under a dynamic and determined leadership team, the foundation has created, its very own space in the education sector, and is one of the most spoken about institutions, across the country, for imparting quality education, especially for the underprivileged class
Sl. No.
CSR Program
Financial Year
Course
Trained Candidates
1.
Tech Mahindra Foundation - Chennai
2018-2019
Medical Coding
900+
2019-2020
Tech Mahindra Foundation - Hyderabad
2019-2020
2.
BOSCH – Bridge
2018-2019
Bridge Course
100+
2019-2020
Bridge Course
3.
Legrand
2017-2018
Electrician Domestic Solution
900+
Capabilities - Valliappa Foundation
1. Plastic Awareness Campaign
Sona Yukti, in association with DDU-GKY, sensitized the public to avoid using plastic by organizing students' rally that protested the usage of plastic/polythene bags at DDU-GKY centre in Bareilly on 8th October 2019.
2. World Environmental – Tree Plantation
This World Environment Day, Sona Yukti employees actively planted trees in an effort to create a biodiversity rich campus at Salem, on 5th June, 2019.
3. Job Fair Programs
Mega Job fair for women by Sona Yukti in association with HireMee at Trinity College for Women, in Namakkal, on 16th March 2019 was a huge success, with a footfall of 750 candidates with 340 spot offers.
4. Village Adoption
The objective of Village Development Plan is to develop the selected village in an integrated manner. This would include economic development, infrastructure development and other aspects of human development i.e., education, health, drinking water supply, etc.
5. SMART Village
Sona's Solutions to transform villages as Smart Villages by enabling the provision of good education and healthcare, access to clean water, sanitation and nutrition, the growth of productive enterprises to boost incomes, and enhanced security, gender equality and democratic engagement.
6. AICTE Internship Program
Activity based Point Programme. Internships are educational and career development opportunities, providing practical experience in a field or discipline. They are structured, short-term, supervised placements often focused around tasks or projects with defined timescales.
7. Talk Book Application
Talk Book Application is the Beginner version of the popular English Conversation Practice app. English can be improved by practicing and recording the conversations and then can be listened to correct the mistakes. Basic English conversation lessons for beginners and beginner level business English conversation. These are perfect for beginners wanting to improve their English conversation skills.
8. Health Program
a. Water Purity Application
Vee Technologies' live quality checking app for water vending kiosks will go a long way to ensure that the purity of drinking water at public places will always be safe, thereby ensuring the health of the public. The results displayed are based on testing the TDS (Total Dissolved Solids) and bacterial counts of the water in the dispenser. The results displayed are always real-time results.
b. Yoga and Health awareness program
Vee Technologies had organized a rejuvenating Yoga session today at National Military Memorial Park, Bangalore. Various teams from different verticals like HealthCare, Engineering, Finance and Accounting, Marketing etc., of Vee Technologies took part in the short but effective program. It was certainly a great way to shed the mid-week stress and come out with a refreshed and relaxed state of mind.
c. Blood Donation Camp
200+ Units of Regular Blood donations by Vee Technologies volunteers every year in Salem & Bangalore
d. Medical camps
Vee Technologies conducts medical camps on regular basis at the premises. In order to create awareness on Health Development.
9. Sustainable Sanitation Solutions for 'Swachh Bharat Swasth Bharat'
Smart Village Framework for a region depends on the resource availability, people's occupation, co-operation between the villagers and social acceptance. Smart village framework essentially management approach based on the nature's principles with sustainable technical interventions to achieve self-reliance in food, water, energy, education, job and other vital needs. The framework embraces local resources and skilled manpower to ensure sustainable intervention of technology which are technically feasible, economically viable, user and environment friendly.
10. Visiting Old Age Homes & Orphanages
Vee Technologies Pvt. Ltd., as part of its CSR activities, visited the Sumangali Seva Ashrama, in Hebbal, Bangalore. This was part of the special CSR activities that the company's management and employees contributed towards.
EXISTING CORPORATE PARTNERS
1. Tech Mahindra Foundation – Medical Coding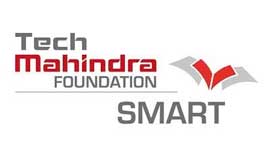 Tech Mahindra Foundation, the CSR arm of Tech Mahindra Ltd., a Mahindra Group Company, has made immense contribution towards the society by improving living conditions of people through corporate volunteering. Tech Mahindra Foundation continues to work relentlessly in association with like-minded organizations to jointly take up initiatives, which involve people-welfare driven programs in the fields of education and employability. Tech Mahindra Foundation has supported many training programs, especially for the under privileged and has induced confidence in them to dream big.
The Valliappa Foundation and Sona Yukti team feels privileged to have partnered with a CSR giant like Tech Mahindra Foundation to provide medical coding training program throughout the country under Skills for Market Training (SMART) program.
Valliappa Foundation, Sona Yukti and Tech Mahindra Foundation have come together to empower the under privileged through medical coding training program. The training program is conducted by qualified industry experts and offers advanced training facilities like labs, well-equipped libraries and course materials.
2. BOSCH – Bridge Program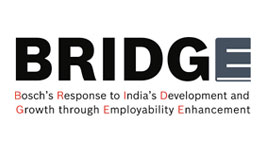 The Sona Group has been hugely successful in achieving. Adding real value to its list of illustrious CSR Partners is BOSCH, One of the globally acclaimed, German industry major, into engineering and electronics.
The Bosch – Bridge is a CSR initiative of Bosch, and is an exquisite contribution, as Bosch's Response to India's development and growth through employability enhancement. With an aim for the upliftment of School drop outs, by providing them with adequate skill based training in soft skills, personality development, computer skills, communication skills as well as on the job-training, the Valliappa Foundation – Bosch- Bridge initiative is a complete program, designed to enhance student education and improving their employability prospects.
The Training session will be conducted by BOSCH through their Bridge Centres. At the moment, The Valliappa Foundation – Sona Yukti combine, have their well-equipped, training centres at Ponnamaravathi, Krishnagiri and Salem districts, of the State of Tamil Nadu, in India.
3. JSW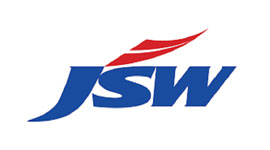 The JSW Foundation has been helping the women to become self-aware of their true potential by bequeathing them with the clout to make decisions for their own good so they find their rightful place in the society and at the same time.
Shakti was born out of a need to emancipate women in opportunity deficit areas, create sustainable livelihood using technology and bring in dignity to their lives. Started as a women empowerment project now Shakti is seen as a business and social enterprise model.
Shakti, over the years, has serviced marquee clients from India and North America. Our USP lies in process adherence and exceeding client expectations along with dignified employment generation for women. Shakti offers back office and voice-based support for enterprises and growing companies alike.
Banking and Insurance
E-Commerce
Finance and Accounting
Healthcare
Microfinance
Mutual Funds
Vernacular Support
Tech companies
Telecom
4. TOYOTA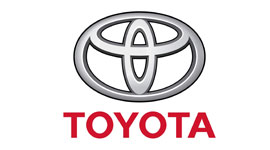 In addition to imparting education, Toyota also continues to contribute towards the availability of basic amenities towards the education process as well as infrastructure development. The Valliappa Foundation – Toyota joint CSR initiative is an incredible step forward, in taking education in India to the next level and removes unemployment from the grass root level.
5. Featherlite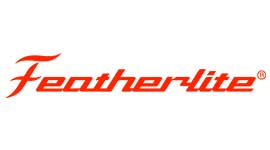 The joint CSR initiative by The Valliappa Foundation – Featherlite Ltd is aimed at creating lot more opportunities, especially for the economically weaker sections, with a promise to take education to the grassroots level and improve the Literacy rate amongst village inhabitants. Featherlite continues to play a pivotal role and extend invaluable support.
6. BOT – (Build – Operate – Transfer)
This is the type of arrangement where the private sector builds infrastructure and operates it and eventually transfer it to the ownership of the university. This will eventually ensure that the university recoups its initial investment in a reasonable span of time and is able to build its own capability.

7. Legrand
Sona Yukti Conducted 3 days RPL training on Electrician Domestic Solutions under Power Sector Skill Council, supported by Legrand-CSR Initiative at Coimbatore.